1.     Size :     Medium 2.     Finish :            Mirror / Stain 3.     Marking :         As per customers requirments 4.     Intended Use :      Device shall be used to open vaginal. 5.     Function / Attributes :     Mostly used to open for vaginal, work smoothly and easy gap.    ...
Indented Use: Device shell be used for holding arteries purposes. Function: Mostly used to hold tissues work smoothly and easy grip. Steel type used: 410 Type Steel. Required Hardness: 40 to 45. Furnace Temperature:  900    to 1100  C. Component Required: Three Components.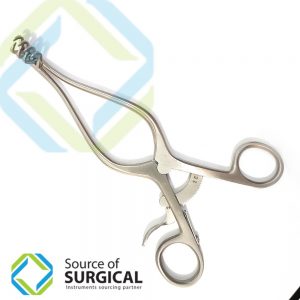 Name:  Retractor Weitlaner Sharp 3X4 Prongs Sizes & Finish 200 MM , 20 CM Finish Satin Intended Use : Device shall  be used orthopedical and neurological cases. Function / Attributes : Used for retaining of shallow tissue in orthopedic and...